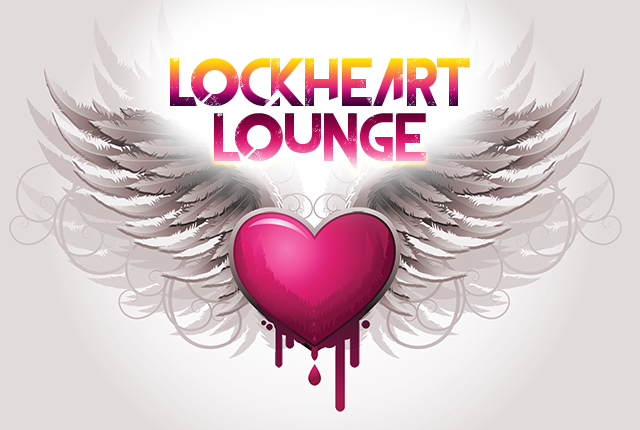 For my return to Chaturbate, I wanted to create something special.
…Something spectacular.
My goal was to take all the coolest, most wonderful things about last years' experience and amplify it.
Um… "go to eleven," if you will.
The first thing I wanted to do was break free from the confines of my bedroom, and expand into the rest of my house.
I wanted to give us more room for all sorts of sexcapades and shenanigans.
But as I mentioned in my Secret History article, my living room — indeed most of my entire house — was empty.
So I had a completely blank slate to work with
…and I set out to build the perfect play place for our reunion.
So what to do with this huge, empty space?
I didn't want it to be just a plain, ordinary living room. I wanted it to be a reflection of all the fun times we shared together last year.
Besides all the conversations
…and laughs!
…and thrills!
…and cock smashes!
…and Ashley antics!
…and "Pussy Nukes"!
…we *always* enjoyed good music together.
So I started there.
With music.
And I set out searching the web for inspiration.
That's when I found this picture of the On The Record club at the Park MGM Casino in Las Vegas.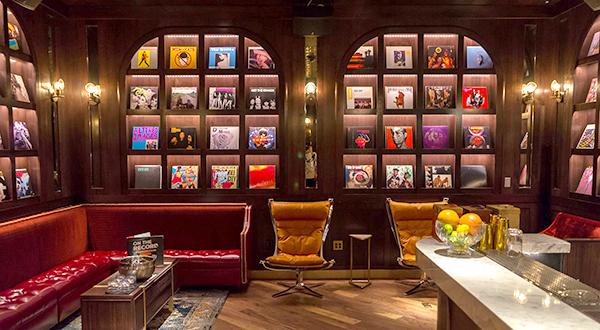 It was love at first sight.
I didn't know how I was going to do it, but I wanted to create my own, Amy Lockheart version of that.
Within minutes I came up with the name, "Lockheart Lounge."
…and the ideas kept coming.
So off to Amazon I went.
(I'd been saving all my AmysPanties Amazon money for this makeover for a long time. So in a very real way, much of what you see in Lockheart Lounge… the lights, the fireplace, the record walls – and especially all the vinyl – was earned with used panties!)
I was looking for a way to build a giant, 10′ record wall, without damaging the paint or sheetrock, because — as I've discussed elsewhere — I live in a rental house. And I can't make any permanent changes or damages.
That's when I found these self-assembly cube shelves.
As it turns out, they're fairly cheap, and the perfect size for displaying front-facing records.
(A word of warning: These shelves are inexpensive and lightweight. So they would probably break down if you tried to load them with a large collection of records.)
At the same time I was asking myself, "what kind of lighting would Steven Tyler have in his house?"
That led me to these.
And with this recessed light converter — and the help of a handy man – I managed to get a kick ass look for not too much cash. I'll have to undo it when I move out, but no damage was done. All good.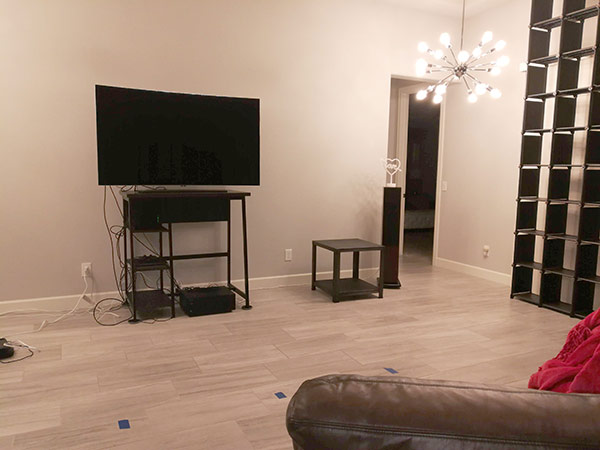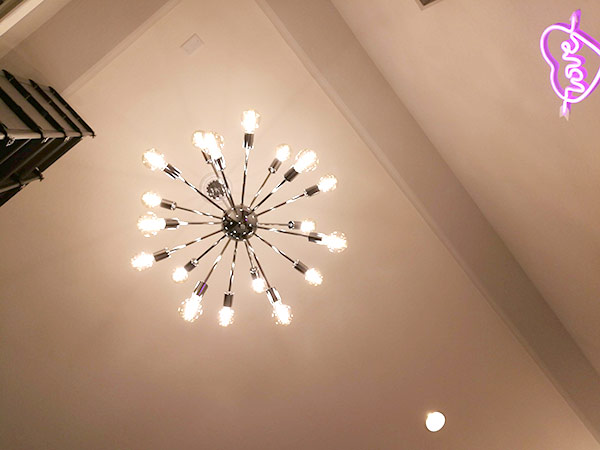 The next thing I had to work out was how to make the records look like they are floating against the wall — and still accessible — and still safe from crashing to the floor.
It took days (and lots of trial and error) to come up with the perfect solution. But I finally got it.
On each shelf, I super glued half of a black clothes pin in either corner. This provided an almost invisible, yet sturdy place for each record to sit upright.
Then I found these beautiful metallic roses (I freaking love them).
When super glued to the front face of the shelf unit, the roses provide a perfect bumper for the records so they wont fall forward.
And voila… floating records.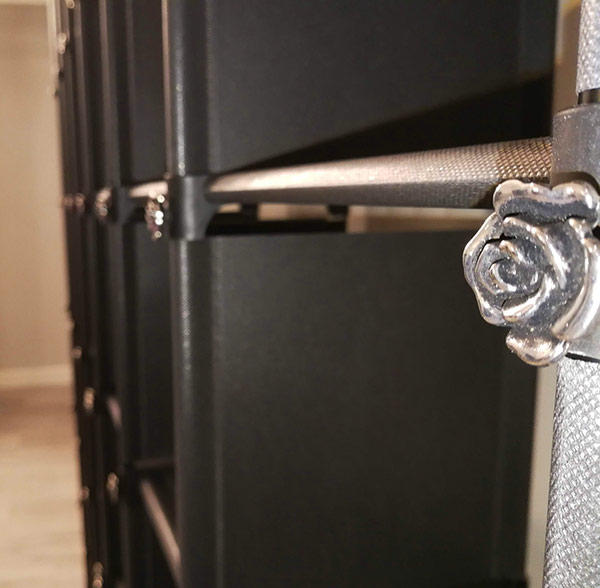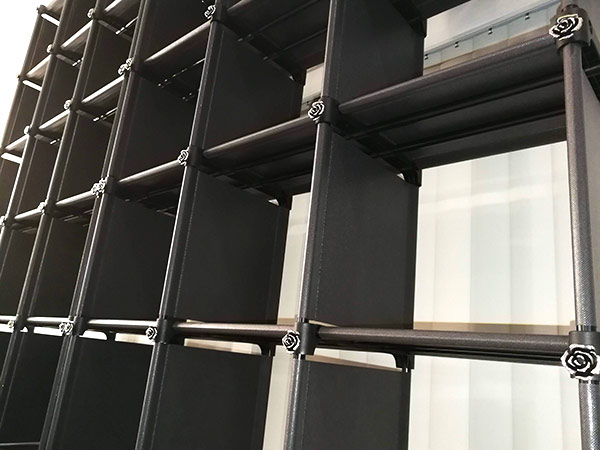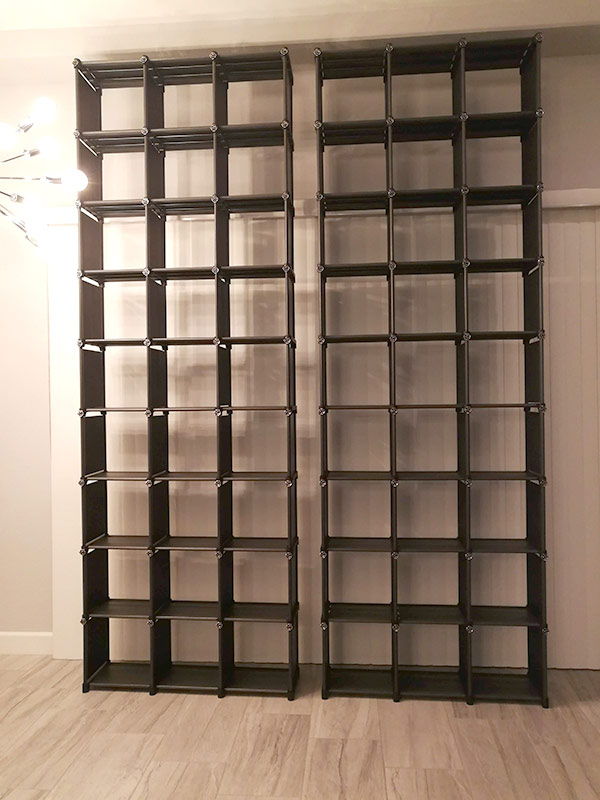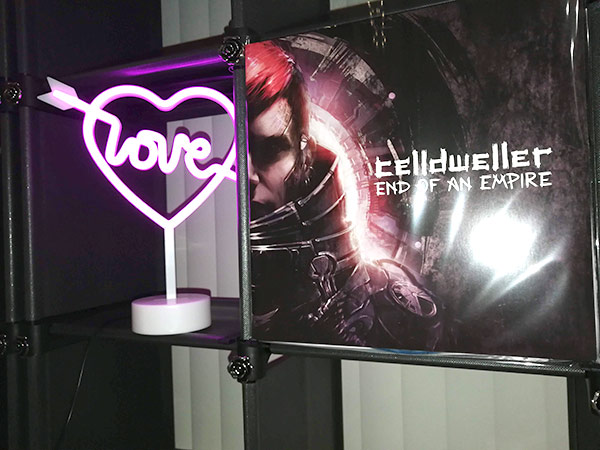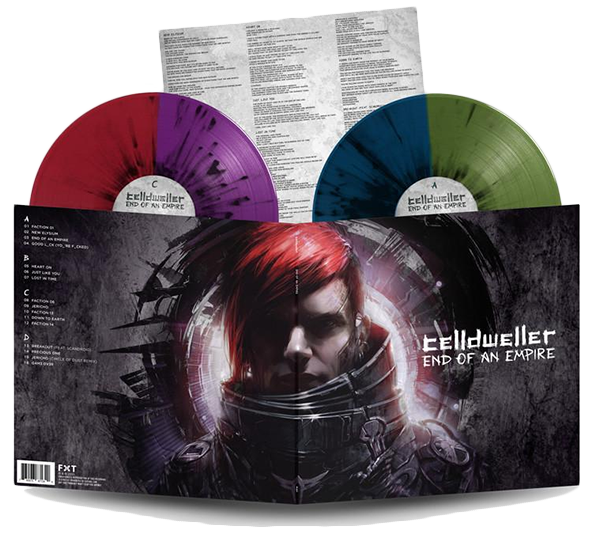 By this point, I'd only shared this vision with one other person — KingKummm.
During our weekly private cam show
…Long before I'd made any of the progress pictured above
…I showed him the picture from the On The Record club
…And I told him about my ideas for Lockheart Lounge.
He was instantly excited about my vision, and he offered to contribute — in a gigantic way.
He said a rock-n-roll lounge needs to have big, bold, bombastic speakers. "The bigger the better," he said.
(As it turns out, he had upgraded his own stereo system last year, specifically because he enjoyed the music I played every night… And he knew exactly what I needed for my room.)
I had never heard of the brand he was suggesting, but when I saw them on the website — and saw that I could get them in ANY COLOR I WANTED — I was goo-goo ga-ga!
But then when they arrived, I was in shock.
They're HUGE!
They're RED!
…And I love them so much.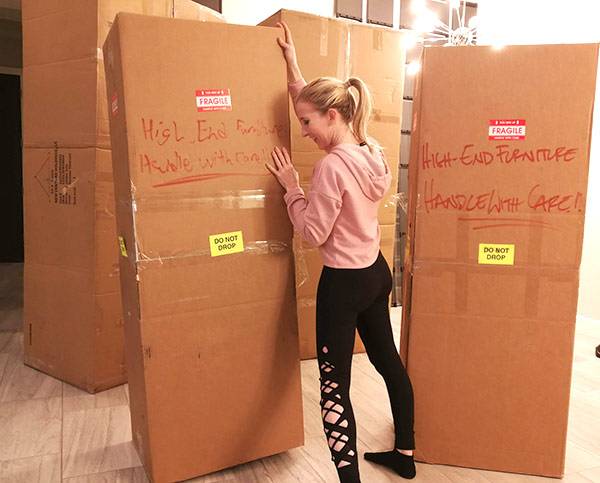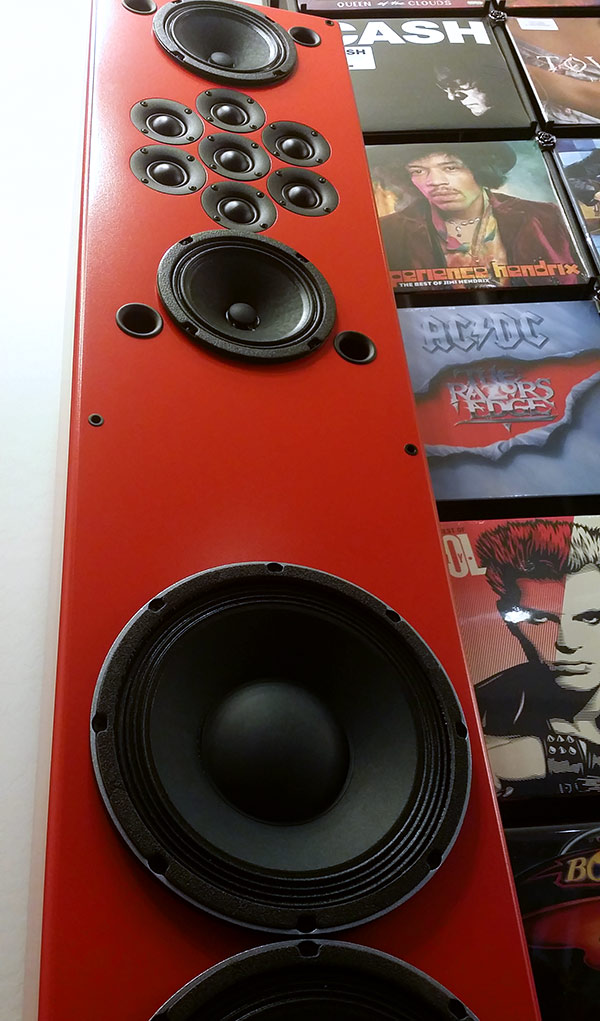 You can learn more about the speakers here.
In the above picture, you can see two other huge boxes. Those are couches — "Johnny Cash Couches."
As with the Steven Tyler lights, I asked myself, "What kind of couches would Johnny Cash have?" It took foreverrrrr (3-4 weeks). But I finally found what I was looking for at The Dump, a furniture store in Tempe, AZ.
Holy shit, they were expensive.
…And my credit card hatesss me right now!
But I absolutely love them, and they are exactly what I was looking for in this space.
Next was the TV. I'd purchased that last year while I was Chaturbating, but I wanted to mount it against a cool, textured background.
And I wanted to incorporate an interesting stand for my record player.
Back to Amazon, where I found this rug, this TV mount, and this entertainment center.
(Thank you again, AmysPanties.)
Another visit from the handyman, and things were really starting to come together!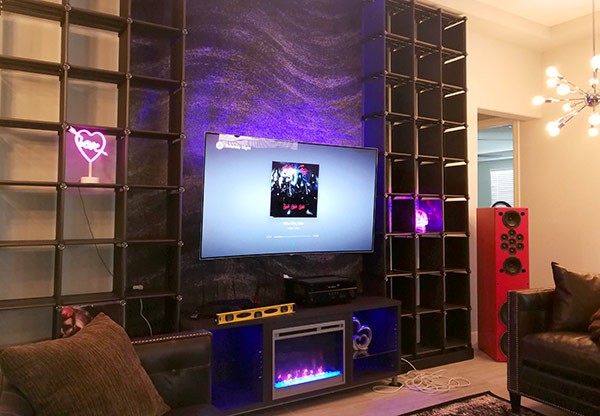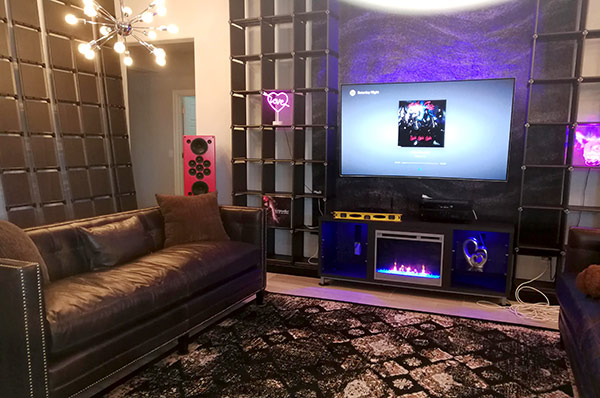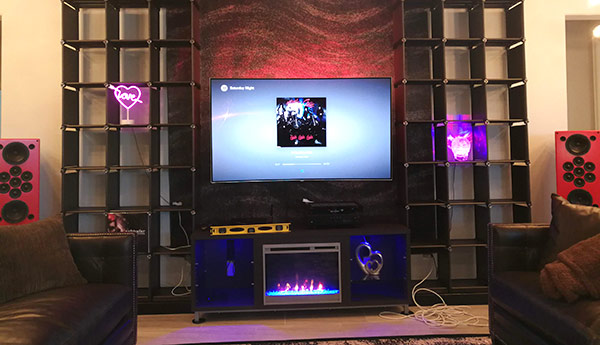 The Einstein wall was an adventure of its own.
My original plan was to build the same kind of record wall all the way around the room.
But once I began assembling the shelf units, I realized they would block the hallway too much.
Not good.
So I considered a dozen other options.
Maybe plaster that wall with framed art
…or old rock concert posters
…or CDs
…or lots of inspirational sayings
That's when I asked myself a most important question.
…It's an interesting excersise.
…And I would recommend it to anyone.
The question goes like this: "Amy, if you were using your last breath to tell the world ONLY ONE THING — what would it be?"
And somehow, as if by magic…
I was instantly reminded of this article.
I had read it years ago, but that was my first exposure to Banksy's NYC Einstein.
It was brilliant.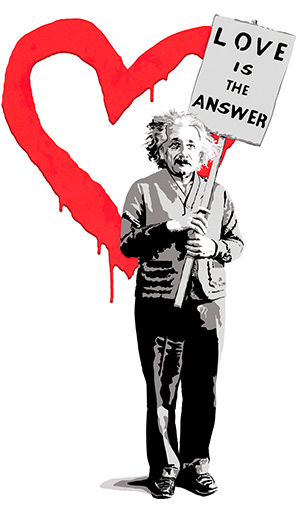 The world's most brilliant man — protesting every man-made evil — with the most important message of all time.
Love is the Answer
…to everything.
It was love at first sight.
(More about Einstein here.)
But there was a problem.
I wanted him big.
…really big.
And as hard as I tried, I could not find an oversized version of the Einstein piece anywhere.
So I broke out the Photoshop and upscaled the image to create my own 10′ banner.
Imagine my giddy delight when I unrolled him for the first time!
It was magical.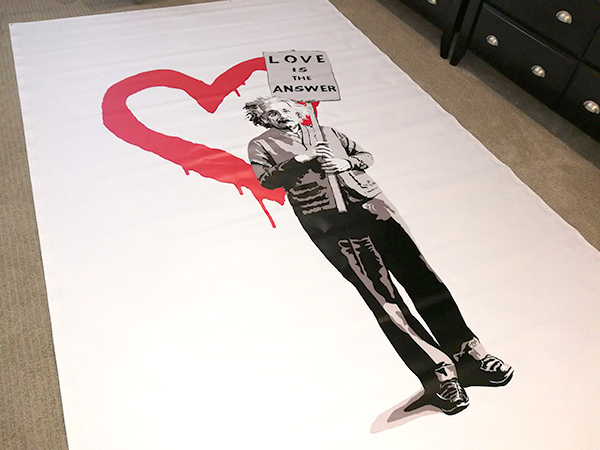 With Einstein in place — and minding the hallway door — I had to adjust my vinyl display strategy on that wall.
Instead of building out the cube shelves in full, I used only the side portions of the units to create "ramps" all the way up the wall.
The ramps are kind of flimsy on their own, but with heavy 2×6 bases (painted black), they're sturdy enough to hold records.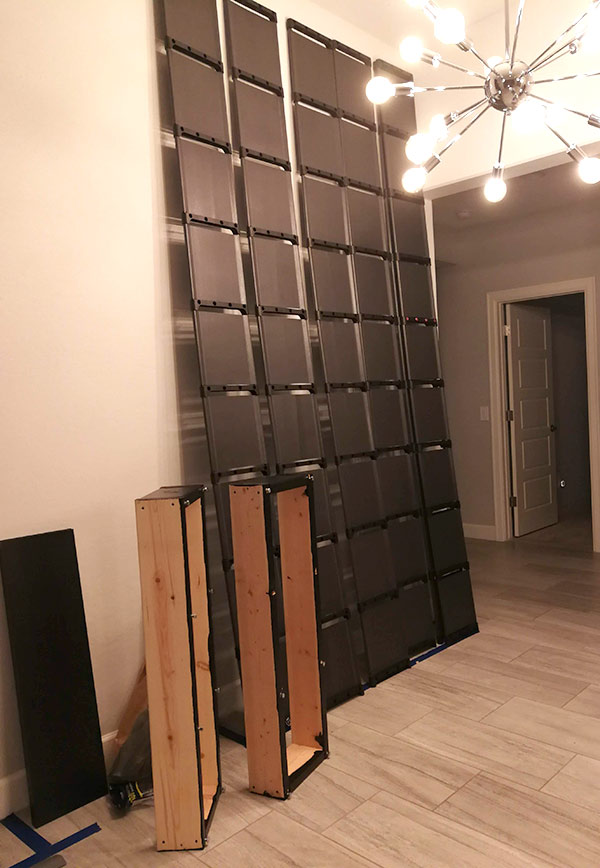 As before, I faced the challenge of keeping the records safe on the wall without crashing to the floor. The method I used on the other wall wouldn't work on this wall for various reasons.
So I came up with this…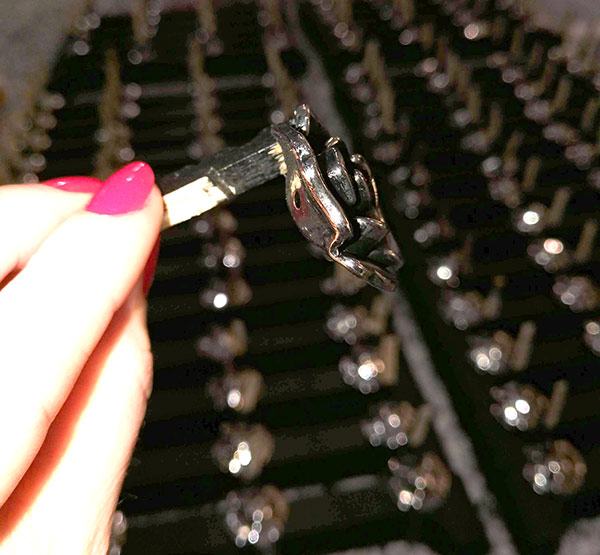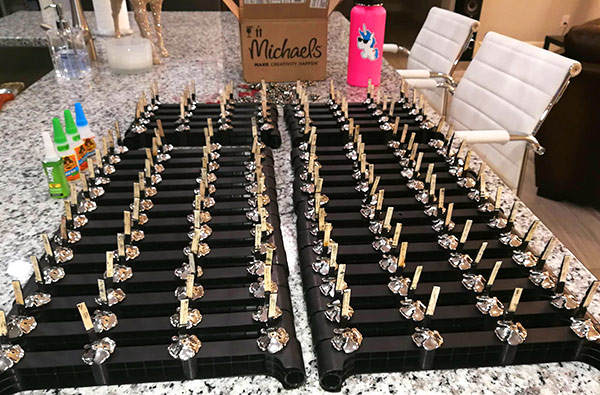 Ok. So I have the 10′ record towers done.
…And the vinyl ramps.
…But I have only ONE worthy record in my collection.
About this time I realized how CRAZY expensive record collecting has become.
I had NO IDEA.
Before I started this project, I was all, "La te da… I'll put a whole bunch of records on my wall. No big deal."
HahaHahaHa Haah ahhaha!
…boy, was I in for a shock.
I have spaces for 126 records on my walls (give or take).
So when I went to Amazon and started carting all the records I wanted to buy, things got scary fast.
"No big deal", I thought.
"I'll just go buy 'em used."
So off to Zia Records I went.
…To the clearance bins.
…And yeah.
…Another surprise.
…Clearance bin records don't fit my vision for Lockheart Lounge AT ALL.
And it was soon obvious I could spend months digging through record bins trying to find enough suitable used copies of Van Halen, Journey, Black Sabbath, etc.
But I didn't have that kind of time.
So back to Amazon (and Ebay) I went — but I also found Reverb LP and Elusive Disc along the way.
As I said earlier… Thank you again, AmysPanties — I couldn't have done it without you.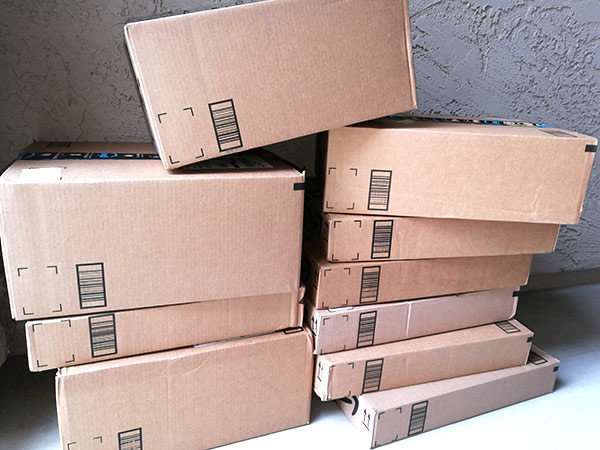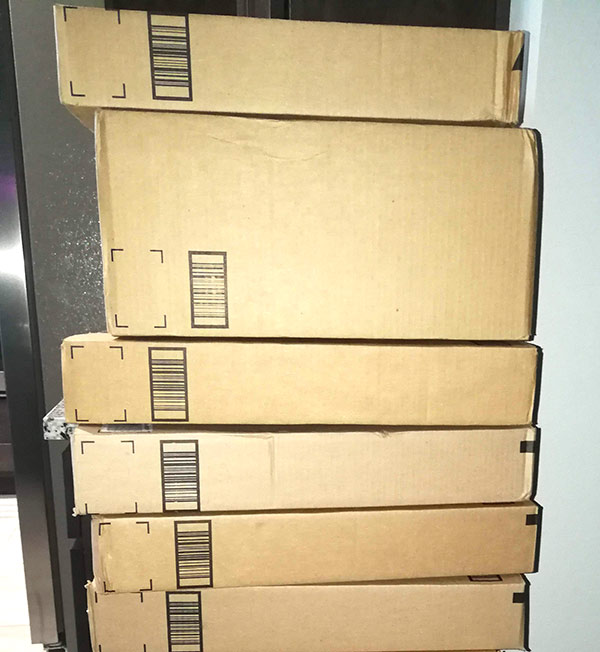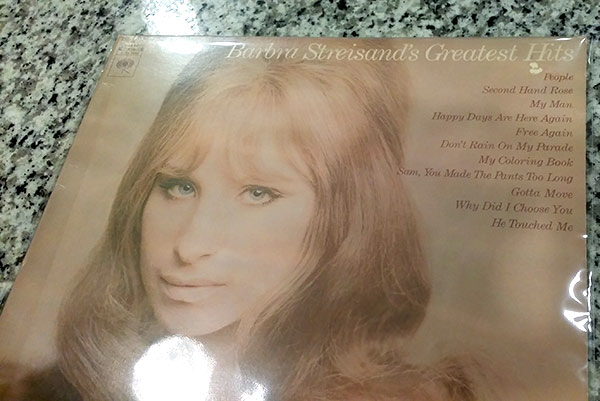 The last thing I'll mention about Lockheart Lounge (for now) is that from the beginning, I knew I wanted a guitar somewhere on the wall.
But to be honest, I don't know anything about guitars.
…Like nothing.
So I asked myself, "What kind of guitar does Angus Young play?"
Turns out it's a Gibson SGs — the one with the Satanic devil horns I was warned about as a kid!
(OMG, Thunderstruck is my favoritest!)


Well I couldn't afford a real Gibson SGs, but I found this fairly convincing Epiphone SG on Amazon, for $199.
But by this time, my AmysPanties money was longgg gone — so on to the credit card it went. Sigh.
When coupled with this guitar mount, the result is something like this…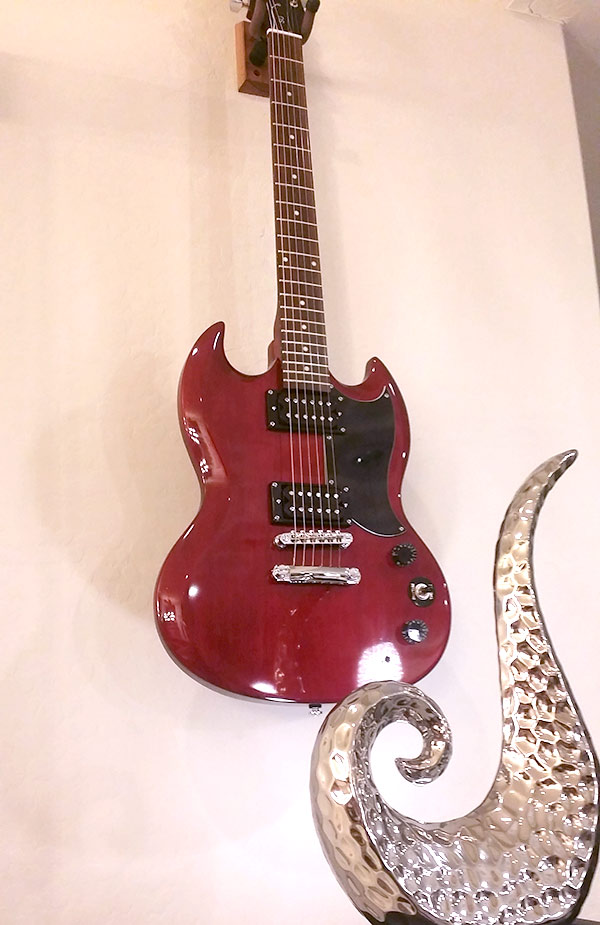 And that, my friends and lovers is probably more than you ever wanted to know about a cam room.
I mean, it's just a cam room.
But I built this space with YOU in mind.
…I'm eager to share it (and myself) with you.
And I cant wait to see what kinds of sexcapades and shenanigans we can create together!